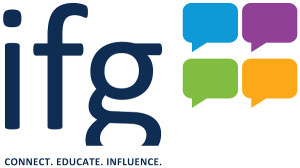 July 23, 2015 – Dar Al Tawreeq Forfaiting & Factoring Services LLC (DAT) a Dubai-UAE based company specialising in Sharia-complaint factoring solutions in the MENA region is pleased to announce it became a member of the International Factors Group (IFG).
The International Factors Group is the global trade association that represents and promotes the interest of the factoring, invoice finance and asset based lending industry globally.
At Dar Al Tawreeq we are pleased to join such an esteemed association that brings like-minded organizations together to promote the industry in support of economic growth and employment.
Dar Al Tawreeq is one of the affiliates of Tawreeq Holdings, a group of related corporate entities, based in the UAE and Luxembourg, offering comprehensive Supply Chain Finance solutions targeting small and medium-sized enterprises (SMEs) and their corporate clients in the public and private sectors across the MENA region.
Joining IFG network further supports us in spreading awareness of the industry across MENA and share the support for global partners in the industry. At Dar Al Tawreeq we will continue to educate and support the industry with the help of IFG to set the standards and best practices in the region, and to connect service providers to facilitate a broader industry reach.
We are excited to be a new member of IFG and we certainly believe that it will further support us in our mission to promote ethical SCF management and factoring at a global scale in support of economic growth and development!