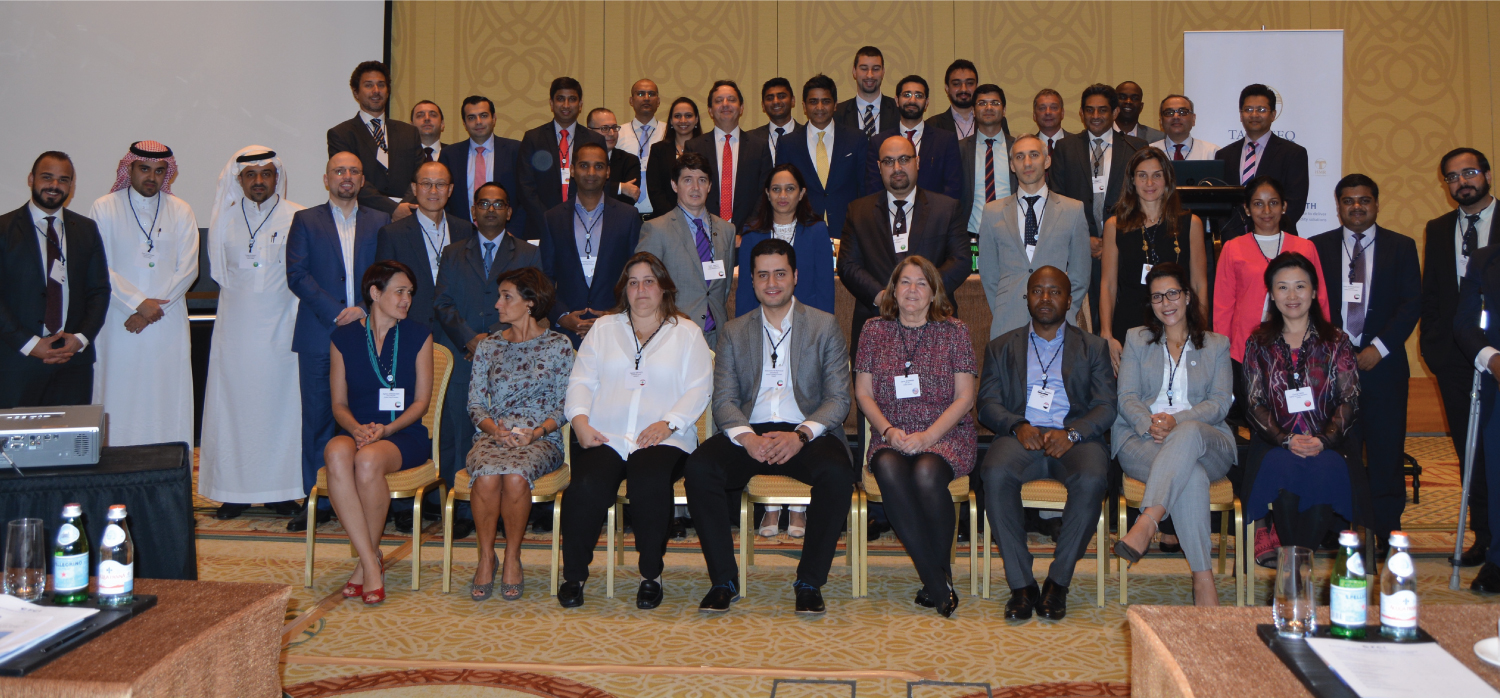 FCI and Dar Al Tawreeq conclude the first Regional Conference on Factoring & Receivables Finance in the Middle East held in Dubai on the 28th & 29th of November.
In partnership with Dar Al Tawreeq, a UAE based member of the organization, FCI organized for the first time a regional conference in the Middle East focused on Factoring and Receivables Finance industry and offered attendees a unique overview of the industry and discussed opportunities, challenges and market developments.
The event brought together banks, factors and businesses from the region interested to know more about factoring, how it benefits business and how it works for finance providers. The conference provided a platform to share best practices, discuss policies and assess current issues and solutions. The conference offered a mixture of presentations and panels on Factoring in the Middle East, covering Sharia compliant Factoring and Trade Finance, Risk and Risk Mitigation, and discussions on how to set up factoring operations.
FCI Deputy Secretary General Erik Timmermans commenting on the event was glad to hold the first regional conference in the region in Dubai, a growing global business hub and a gateway into the promising Middle East region for the Receivables Finance industry. "Factoring continues to grow in both mature and emerging markets and for the region it offers a very suitable solution to support growth. FCI is looking forward to support the industry growth across the Middle East and to consider establishing a Chapter for the region with the lead of engaged members such as Dar Al Tawreeq", added Timmermans.
Dar Al Tawreeq, an affiliate of Tawreeq Holdings, a group specialising in comprehensive Sharia-compliant SCF solutions in MENA, participated in the conference panels and provided insight on the landscape of industry and its pioneer Sharia-compliant factoring solutions.
"We are pleased to have been FCI's partner on the event and continue our role in supporting the growth of the industry in the region. Tawreeq Group will continue its role as an ambassador to educate and share the knowledge to grow the SCF market across MENA and bring together all stakeholders for the benefit of the industry" said Haitham Al Refaie, Group Chief Executive Officer of Tawreeq Holdings.