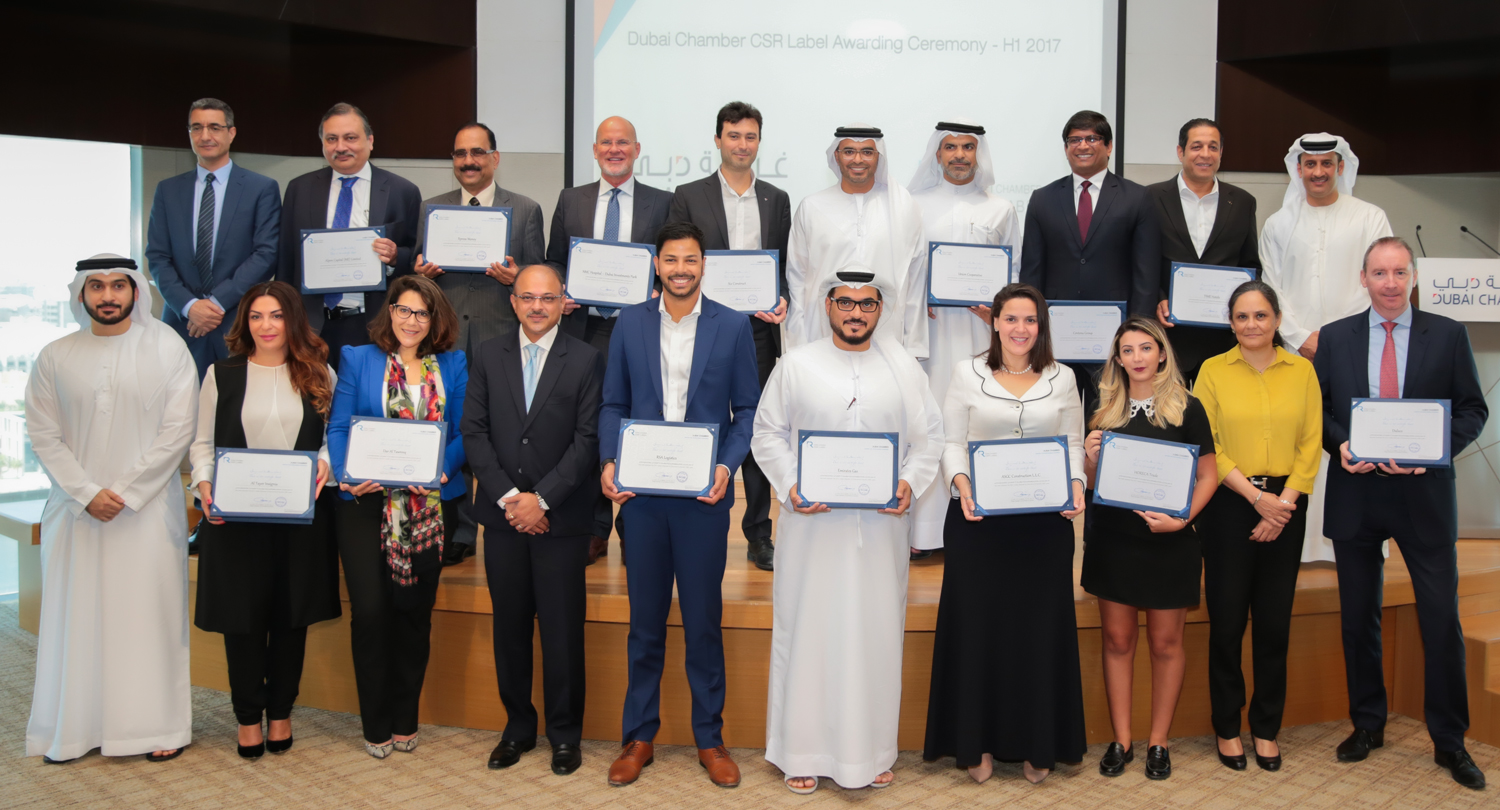 Sept 24, 2017. Dubai, UAE - Dar Al Tawreeq has been awarded the Dubai Chamber CSR Label for the second consecutive year by His Excellency Majid Saif Al Ghurair, Chairman of Dubai Chamber, in a ceremony held on Sept 24, 2017 at the Dubai Chamber head office in Dubai.
Dar Al Tawreeq, a subsidiary of the Tawreeq Holdings Group, is a Dubai-based company, offering Sharia-compliant factoring and forfaiting services to Small and Medium-sized Enterprises (SMEs) and large corporates in the MENA region. The CSR Label is a reflection of Dar Al Tawreeq's dedication to the group's Corporate Strategy and Corporate Social Responsibility, which are closely aligned under the same theme and vision - focusing on a sustainable business model and adding value to all the stakeholders.
H.E. Al Ghurair said: "We are very encouraged by the growing number of honourees that we meet each time we host this ceremony, as it demonstrates the label's ability to encourage others in the business community to adopt responsible practices."
"Dar Al Tawreeq is honored to be awarded the prestigious CSR Label 2017 by Dubai Chamber and will continue its dedication to nurturing a holistic business ecosystem through sustainable financial solutions.", said Haitham Al Refaie, Group Chief Executive Officer, Tawreeq Holdings.
Tawreeq recognizes the challenges facing the global community, especially the MENA region and takes pride in the dedication towards sustainable Supply Chain Finance (SCF) solutions contributing to the achievement of the global Sustainable Development Goals (SDGs).