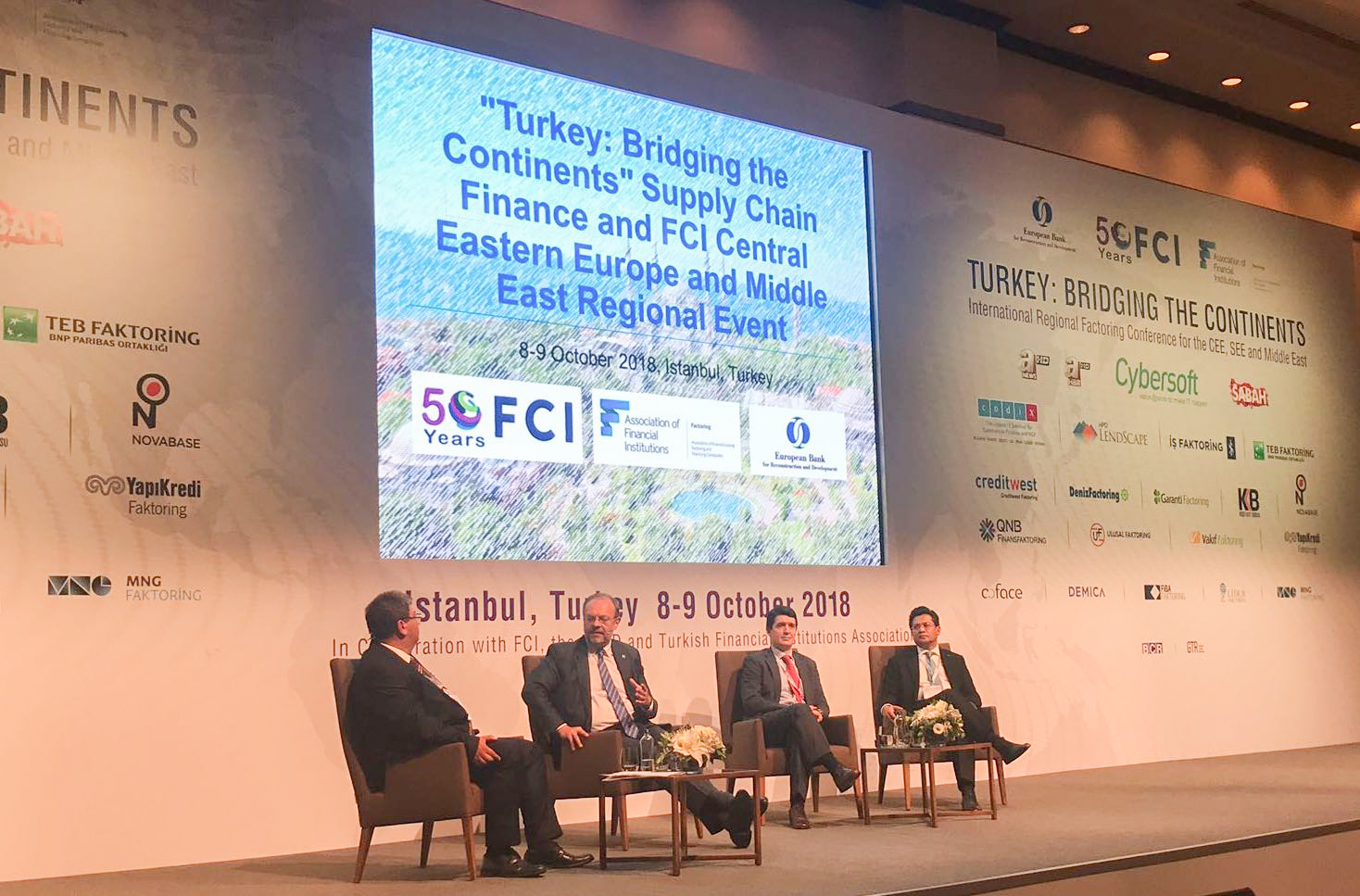 October 10, 2018. - Dar Al Tawreeq was pleased to attend the International Regional Factoring Conference for the CEE, SEE and Middle East, 'Turkey: Bridging the Continents", held on the 8th and 9th of October, 2018, in Istanbul, Turkey, an event organized by Factors Chain International (FCI), European Bank for Reconstruction and Development (EBRD), and the Turkish Financial Institutions Association.
Mark Smyth, Group Chief Investment Officer at Tawreeq Holdings represented Dar Al Tawreeq at the conference. Mr. Smyth participated as a panelist for two sessions and shared his views on both the factoring landscape across the Middle East region as well as on the prospects for the Islamic factoring industry.
The conference was attended by over 200 prominent leaders and experts in the Supply Chain Finance (SCF) industry, who gathered at the Swissotel on the iconic Bosporus to discuss differing regional views on the conduct of factoring and Supply Chain Finance. Many other attendees from among the region's banking and development sectors offered relevant statistics and highlighted growth trends in the industry, whilst FCI Director General, Peter Mulroy, offered insights on new industry initiatives and market developments, basis his recent travels across the region.
The conference also touched on the major theme of block-chain technologies and its ability to dramatically improve the provision of Supply Chain Finance products and lessen risk in cross-border trade. Discussion also focused on the current "trade wars" and their impact on global SCF volumes.
The two-day event was positively received by delegates and Tawreeq was very pleased to have had the opportunity to participate and share the industry knowledge as a thought leader in the expanding SCF sector.